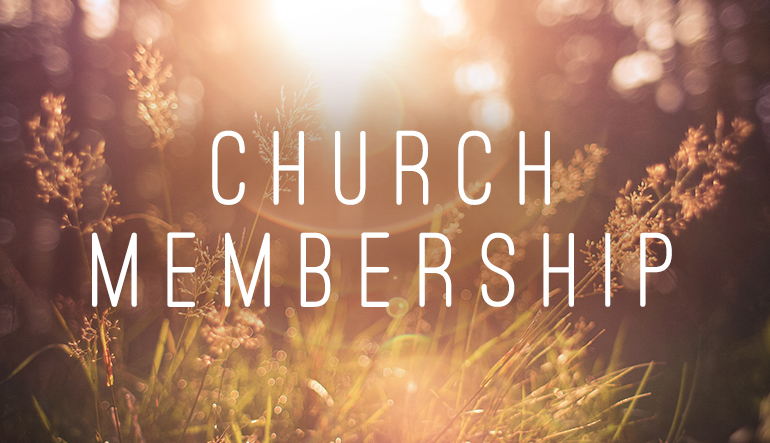 Church Membership
Any Person 18 years of age or older, who professes faith in Jesus Christ, may be received into church membership provided there is an acceptance of our Staement of Faith and the Principles of Emmanuel Baptist Church. Prospective members should have been attending regularly for at least six months and must be prepared to meet with an elder and be willing to share how they came to know and put their faith in Jesus.
As a member of Emmanuel Baptist Church, we encourage you to be actively involved in the work of the Church, using the gifts, talents, time and resources that God has blessed you with, to make a difference in our Church and community for the Kingdom of God. You will be encouraged to attend our Quarterly Congregational meetings, Annual General Meeting (AGM), and will be able to vote on particular congregational issues as well.
Prerequisites for Membership. The prerequisites for membership at Emmanuel Baptist Church are as follows:
Regularly Attend for 6 Months. First we recommend that a person has been able to regularly attend Emmanuel for at least 6 Months.
A Believer in Jesus Christ. Next we require them to be a follower of Christ, and they will be asked to give an account of their coming to Christ to an Elder during a membership interview.
Believers Baptism by Immersion. Thirdly, in accordance to our connection to The Fellowship Baptist Churches of Canada, we require Baptism by Immersion before membership as well, Find more information on the Fellowship here, and for more information on Baptism, Click Here.
Acceptance of our Statement of Fatih. Before someone can be a member, they must read over an agree with our Statement of faith, and sign to that agreement. You can find a copy of our statement of faith here.
An interview with an Elder. Membership requires an interview with one or two of our Elders, where you will be asked to share about yourself, your spiritual journey, your walk with God, and your desire to Join Emmanuel. We use a Membership information form that you can see here.
Finally, an agreement to live in a way that pleases God and to support the work and mission fo Emmanuel as the Lord leads and enables you to do so is a part of our Membership information sheet that needs to be filled out and submitted.
A copy of our full doctrinal statement and constitution can also be found on our "About Us" Page under "What We Believe" or Click here.
Biblical Foundations Course. For New members we recommend that they take our Biblical Foundations Course to become more grounded in what we believe and stand for as a church. More information on the course and to sign up can be found here
You may be asking yourself at this point WHY SHOULD I BECOME A MEMBER? of Emmanuel Baptist Church. Church membership begins with Knowing Jesus. When we have a relationship with Him, we automatically become members of the Church of Jesus Christ, and become a part of the body of Christ. However, to become a member of Emmanuel Baptist Church is to identify yourself with a local body of believers, that represents the Worldwide body of Christ. Church Membership is also valuable for organizational and accountability purposes. It is a good way to determine who his allowed to vote on important Church decisions and who is able to serve in Church Leadership. Membership is also required by the laws of our country in being an incorporated, non profit organization. It is also an important step of commitment, identifying that you believe in and support the work fo Emmanuel as you are a part of it. Ultimately, our decision to become a member of Emmanuel makes us stronger and enables us to greater fulfill the mandate that God has called us to "to go and make Disciples of all Nations."
To request to start the membership process, please fill in the form below and we will be in touch with you shortly.